Name: The Incredible Hulk
Developer: Edge of Reality
Publisher: SEGA
Genre: Action
Release Date: June 10, 2008 (US)
T for Teen: Mild Blood, Mild Language, Violence
Berbahan bakar dengan kemarahan, SEGA's The Incredible Hulk fitur saat-saat penting dari film, serta plotlines tambahan dan karakter dari alam semesta kaya buku komik karakter. Pemain mendobrak New York City, memerangi musuh raksasa di tengah-tengah gedung pencakar langit menjulang tinggi di dunia yang terbuka besar. Sebagai salah satu acara hiburan paling diantisipasi tahun 2008, The Incredible Hulk akan memiliki penggemar berbaris musim panas ini di kedua layar besar dan kecil.
Fitur:
Unlimited Destruction: Menjadi Incredible Hulk dan kehancuran pengalaman terbatas. Pemain bisa menghancurkan apa pun di jalan mereka dan juga menggunakannya sebagai senjata - buah gedung hancur ... sebuah mobil yang lewat ... standar ringan. Mereka bahkan dapat menghancurkan bangunan dengan tangan telanjang. Kerusakan yang gigih, dan gamer bisa menggunakannya untuk mendapatkan akses ke daerah yang sebelumnya tidak terjangkau.
Powerful Rage: Rage adalah kekuatan. Membangun kemarahan Hulk untuk belajar bergerak kuat. Penyebab keterlaluan-kerusakan untuk mendapatkan dan meningkatkan kemampuannya.
Gambar: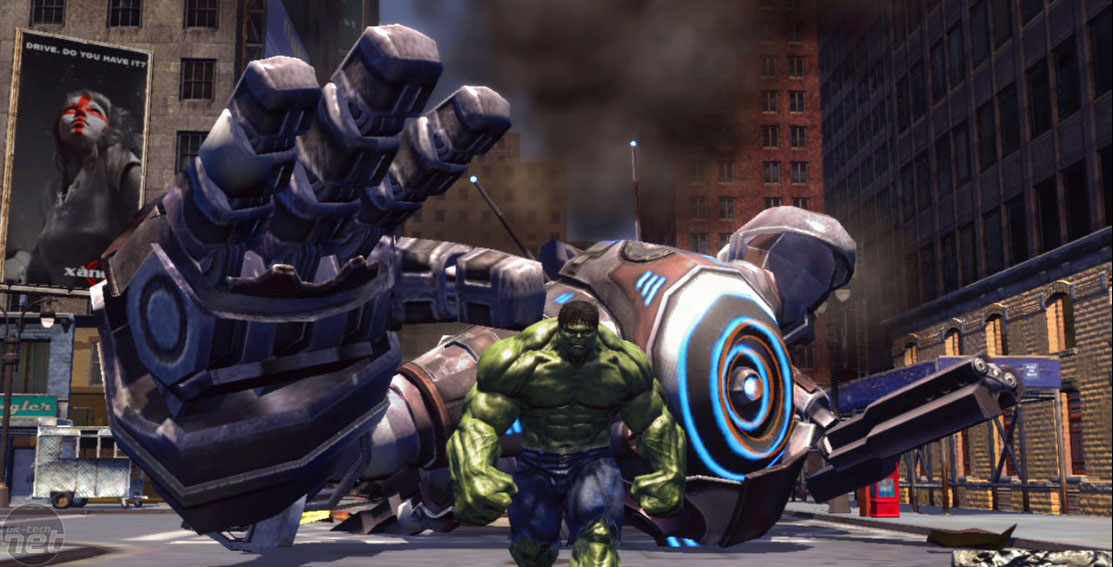 Sistem Requirements :
OS: Windows 2000/XP/Vista
Processor: Intel Pentium 4 @ 2.0 GHz / AMD Athlon XP 2000+
Memory: 512 Mb
Hard Drive: 1.8 Gb free
Video Memory: 128 Mb
Video Card: nVidia GeForce FX 5600 / ATI Radeon 9600
Sound Card: DirectX Compatible
DirectX: 9.0c
Keyboard
Mouse
DVD Rom Drive
Download Dari Indowebster:
1.8GB
Password Rar :

indowebster4ever